Simona
Dear men, women
...let us find this wonderful and sacred body-soul connection again, that we for different reasons in the course of time have completely forgotten..
...let our bodies be pampered freely with loving and conscious touches for such a long time that it brings our hearts to life again..
I am looking forward to having you here
Love
Simona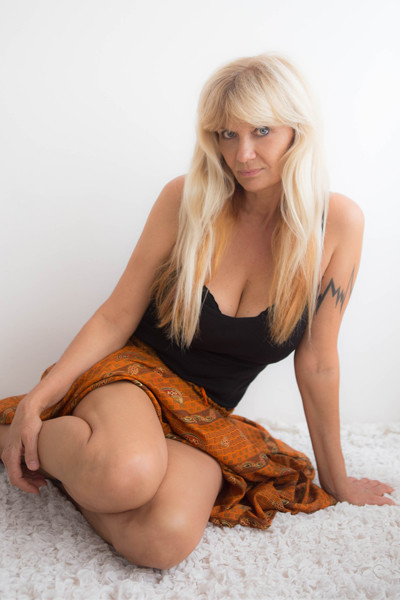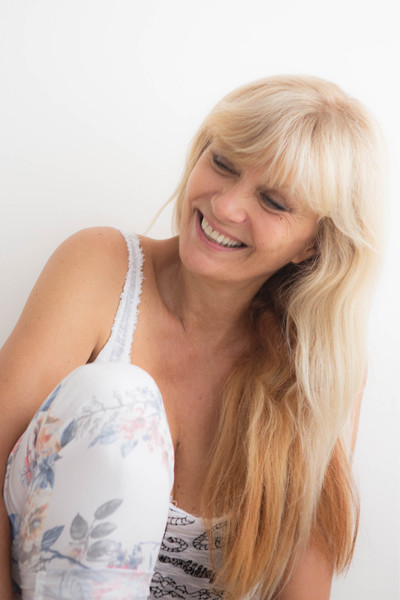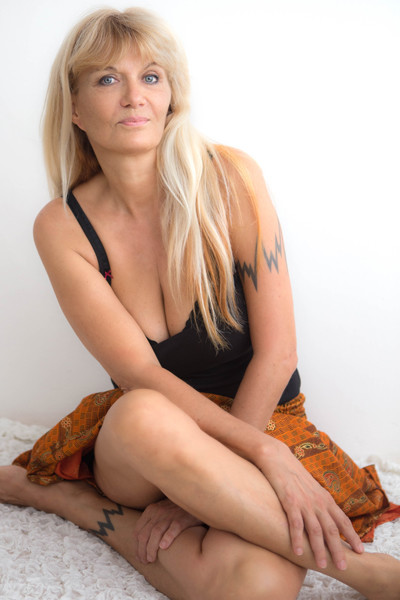 Upon your request you can make an appointment with me anytime..
Every inch of your body deserves loving and affectionate touches... Allow yourself to be pampered from head to toe... Explore the female and male sacred energy, open slightly a gateway to the physical and spiritual ecstasy, where time cease to exist, your worries disappear and your body and mind surrender into pleasure and bliss...
Every millimetre of your body deserves a loving and tender touches... Allow yourself to be pampered from hair roots to the fingertips... Discover your sacred feminine and masculine energy, open the gate to the physical and spiritual ecstasy where time stops and worries melt away and your body and soul surrenders to a blissful high ... I would be honoured to accompany you on this journey!
References from satisfied clients:
"Please allow me to write a bit about last week when I called in your salon for a first time. I have entrusted myself to the hands of Mrs. Simona... and left with enthusiasm. During the journey to your address I was accompanied by some concerns.. The first tantric massage I experienced more than four years ago and I came to the conclusion that with such an experience nothing else could cope, so intense excitement it was then.. But with all nostalgia and gratitude with which I remembered my tantric premiere, Mrs. Simona managed to surpass it all this time. She covered me exactly with the tenderness for which I longed. I was very pleased with the excellence with which Simona handled appropriate techniques. Even the most minute movements made it clear to what extent she evaluates every bit of the client's sensing. A man with no experience of Tantra would not even believe, how pleasant may be a contact of her fingers with the upper half of my ear or her care dedicated to the top of the client's hands, where one experiences touches only very rarely. Mrs. Simona brought an immense delight to my miserable feet. As someone on a wheelchair I have rather significant circulatory disorders in the bones of the legs, calves and tarsus and it rarely happens to me, that I would feel anything on my feet, let alone something so sweet. At the peak stage of the massage by an awesome power achieved through the excitement I have even released (to my own surprise) loud noises, all despite my shyness and standard excessive barriers. Shortly before the end, it was very hard not to shout as some native inhabitant from uncharted parts of the world .. More than once I was overwhelmed by belief that in a few seconds I will pass away or that I have passed away long ago and I am finding myself somewhere in another life... even the atmosphere did not show any errors. From beginning to the very end I enjoyed feeling full of deep mutual respect, amazing intimacy and true comfort. If I spoke to Mrs Simona, she communicated with willingness, friendliness, but also refinement, knowledge and clarity. And in reality she is even lovelier than on the photos."
Zdeněk
Hallo,
yesterday's massage was really wonderful and allow me to express my thanks.
The whole rest of the day I felt flooded with a sense of euphoria (almost too much). All other things I wanted to do that day had to be postponed - the body enforced the necessary relax.
Thanks again and I look forward to the time I come back to you again.
Jirka
Hallo,
few days ago I had a massage at your place and I promised Mrs. Simona, to I write again a few lines about how I liked it...
I hope she will enjoy my words of praise as much as she made me happy...
And how did I like it?
I visited the third time Tantra Spa and each time I had chosen two-hour luxury massage. When I was there the first time, I was blown away and uplifted. I expected a lot, but not as much as I received. And I mean it on both levels - physic as well as mental one. The first massage I had from Ivet - her evaluation I already sent. Second and third time I had the honour to be with Mrs. Simona and although I was initially concerned that the first massage, during which I was almost speechless over the indescribable pleasure, may never be overridden, I was wrong.
Mrs. Simona is indeed a person in the right place and her warm and above all open-hearted approach is a fundamental building point of the whole tantric massage ritual. Because only when you are totally relaxed and resign to the person from whom you receive the massage, you have the opportunity to experience something that is difficult to express in words or letters. There is no need to write about the fact that her technique is perfect and lady Simona has it within her fingertips. In such a luxurious environment it is certainly an anticipated matter of course. But during the ceremony the human factor is important more than anything else – the intuition, which enables the masseuse to connect with you mentally and knows how to touch you exactly where you need it at the moment. As if you were connected and she did exactly what in that second, in that magical moment, you think of. And that is exactly what Mrs. Simona handles in a perfect way and that it is exactly one of those essential things that enables you to experience something special, something you'll never forget.
Also thanks to her I now perceive my sexuality in a completely different way... and above all better. I know there might also be something more. I know that gentle touch of the fingers on your hand or earlobe may be more exciting than anything else. Thanks to Simona I had a sexual experience in a much more colourful form than I used to know it in the past and I tasted delights previously unknown to me.
After the massage I was enthused by an overwhelming flood of euphoria and feelings that one has to experience on his own, as it cannot be described. My body and mind seem now as if they were completely liberated from everything.
Thanks to Simona for an exceptional experience... I'm already looking forward to our next meeting.
PS: a special commendation for an environment that is perfect and also the fact that Simona has remembered me although I was with her just once before, about five months ago. This makes one very happy.
Sincerely,
Your satisfied customer
Honza ...
If there is something divine, it is today's massage with Simona. Everything else are just words, words, words.
Josef
Greetings, After another totally astounding session with Simona, I figured: what the hell! Let me share this with Tantra Spa management; and if you want to publish this on your website: with the whole world. A friend of mine directed me towards Tantra Spa maybe 4 years ago and since then it's on my regular Prague program, whenever I'm here. I enjoyed tantra massages with a variety of therapists. That said, there where a lot of massages, but not that many therapists. See, the thing is: depending on your therapist each massage differs. Every experience, which ranges from very nice to mind blowing awesome, is different. While the general set up of a tantra massage remains the same, there are subtle differences in it's execution. Subtleties, which are quite relevant on how YOU experience the joys of a tantra massage. If you happen to find YOUR therapist, stick with her. She will provide your life with joy, which you couldn't even imagine exists and it's real. So what am I talking about? What on earth is a tantra massage? While it is one of the most erotic things you'll ever experience, it has much more to do with energy flows and energy work, then just with sex. The most wonderful aspect is that while it involves your genitals, this is not central to the experience. You may discover aspects of YOUR eroticism and YOUR idea about how you experience your body and your sexual energy in ways you never thought possible. Or, you may awake dormant powers you figured lost for quite some time. Which leads me to the therapist, my therapist, the one I encountered some 30 sessions or so ago and which I'm a bit reluctant to share because she may be busy, when I want to book a massage and I don't want that to happen. But this essay would not be complete without elevating Simona to my tantra goddess (sorry Simona, that's just how it is). She's amazing. She's brilliant, she's one of the most beautiful human beings I ever had the pleasure to meet and that has nothing to do with looks (er, she's beautiful too). It's just that, after enjoying massages with a number of awesome female therapists at Tantra Spa it just seems that this is MY perfect match. Thank you, Simona! Cheers Alain
I would like to thank Simona, with whom I was on my second visit in Tantraspa and again I was pleasantly surprised. Simona has induced a wonderful, very friendly atmosphere, explained to me all in a nice way and spoke of all only when it was absolutely necessary and needed. I felt literally spoiled.
Martin
Thanks Simona! That was a truly wonderful experience. I think I was transported to another place and it was damn good. :-)
Richard
I wish to thank Simona again for such a wonderful massage. I felt this time more relaxed in her company and so the experience was even more intense. Such a sensual woman. Next time 2 hours as discussed Simona! :-)
Thanks again
R.
Hello!
I had a 2 hour massage with Simona and it was just wonderful.
She really understands energy and the human body. She made me feel very comfortable, and explained things without any hesitation.
Her touch is wonderful and she really knows where and how to touch, depending on your reactions.
A lovely massage and I'd really recommend her to anybody!
Thanks a lot!
Make an appointment by calling +420 775 108 888.
Find out when your favourite masseuse works >>> Calendar of services or you may consult next possible dates.
Find out about current discounts >>> Events
Do you have questions? Write or call! info@tantraspa.cz, +420 775 108 888