Honza
Tantra as such is something sacred and magical to me. Therefore I perceive tantric massage as a way to oneself, to the essence of one's perception and feeling. By the means of touch and energy work I try to lead you this way and be your guide in places of which you do not even know that are hidden in you. From my own experience I know that in a safe area of SPA one can afford to be really oneself and go fully into one's feelings and perceptions, which may be very relaxing and healing. Let me therefore invite you to this beautiful journey of exploring oneself.
Testimonials from satisfied clients:
Massage from Honza was a magical experience to me. In the beautiful area of TantraSpa I felt comfortable and relaxed, before the massage Honza talked with me openly and thus melted my doubts and fears. His touch was beautiful and caring, he used different types of touches from very fine smoothing feathers to a strong and earthy grasp. I had some concerns regarding the intimate massage, but his touching was so pleasant that I rode on a wave of bliss and my body was moving to the rhythm of my awakened energy. Even several days after the massage I felt the clean and awakening energy throughout my body. My wholehearted thanks to Honza.
I was very touched by the care and attention Honza was giving already to the preparation of the massaging space: he payed attention to every detail like plenty of tea lights, intense, right temperature in the room etc. It might seem automatic, but the energy he was doing this with just really gave me a feeling of safety and appreciation of my womanhood. It was really a pleasure to let myself be pampered by a man who really enjoys to serve a woman and the feeling that Honza has a gift to make you realy feel like a woman continued throughout the whole massage.
All the time I could feel his absolute presence and a strong sensibility and responsiveness to my experiencing and my sensations. Although he was following a firm massaging structure alternating between different kinds of touch I could feel him being very empathic and in tune with my personal experience and needs, ready to follow my wishes for different intensity in order to make my experience even stronger and more pleasurable.
Honza´s earthy and grounding touch helped my to get very grounded in my body and to allow the energy to really enter all parts of my body and flow freely through me. As a result I feel much more feminine, softer, blissful, peaceful…
Four days after the massage there are still soft waves of energy and bliss flowing through me. I still feel a strong connection to my body and to its inherent wisdom, it feels like a combination of relaxation, a stronger sense of myself and strenght… and like a union of my body and my spirit really...
Petra, 34 yrs.
Dear Tantra Spa Praha team
I'm Yuriko from Germany.
Today I visited your place with my two colleagues.
We had really pleasant time thanks to you.
To be honest I was bit nervous against my first tantra massage experience but thanks to my massager Jan, that feeling's gone quickly.
Since basically I do not like to be touched by unknown person, I even don't get any general massage but somehow , I still haven't known why , I had decided to try it.
The massage went very gently and respectively. If I could see the flow of my energy, it had definitely the change, which I felt it.
Additionally the body reaction after the massage made me so surprised. My body was totally paralyzed and even hard to speak.
After Jan gave me some small massage, then it's got better but still it was very interesting feeling.
Now I feel quite good energy inside and look forward to seeing what this massage will bring me later on.
Thank you very much for great time. Hopefully I could visit you again soon and at that time I wish I could unblock myself more.
Best regards
Yuriko
Hallo,
I would love to express gratitude for the amazing tantric massage from Honza and in this way I would like to provide reference for Honza to people who consider trying out a tantric massage.
It is absolutely wonderful experience when you can confidently get pampered and spoiled by touching of a gentle and kind man, who can read and sense your body...
You will allow yourself to be receiving and to perceive through all senses and what those touches awaken up in you...
Splendour and highly recommended to everyone!
With love Eva
Beautiful day, Honza,
I want to thank you once again for an amazing experience with tantric massage.
I appreciate your professionalism and how you created an environment full of trust and sensitivity which I could meet.
My body and senses were enjoying a nice surge of energy and although I was currently very exhausted and without sexual appetite, I was surprised with what sensitivity you managed to wake everything in me up.
I got from you exactly what my body needed and what it longed for: touch, respect and honour.
Everything else what my body gave me was a bonus for me.
Once again, thank you and I will gladly repeat it all again!!!
Michaela, 39 years Prague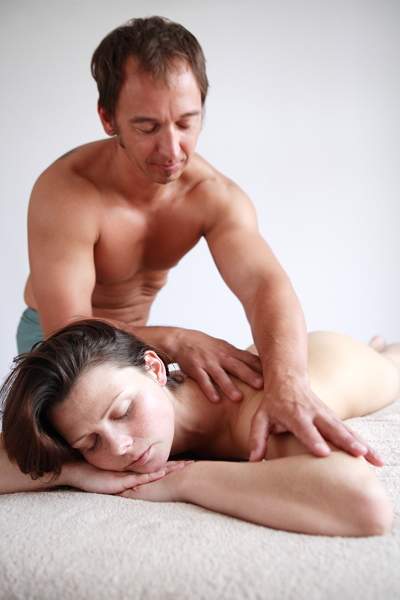 Make an appointment by calling +420 775 108 888.
Find out when your favourite masseuse works >>> Calendar of services or you may consult next possible dates.
Find out about current discounts >>> Events
Do you have questions? Write or call! info@tantraspa.cz, +420 775 108 888