Lara
I have been doing massages since childhood when we did massages in my family's safe environment. These caresses body and soul rooted in me the interest in exploring the use of the senses and deepening of somatic experiences. Three years ago, I enriched my experiences by tantric massages which I take as an opportunity to use my imagination in a progressive direction and that is mitigation of human suffering. Thanks to the massages, human mind will sink into imagination which whispers thousands secrets that are so nice and fulfilled with beauty, people cannot resist to revive them in the cold real world. The main thing is that these wonderful dreams do not turn into a sterile dry land of materialistic society, but opposite, they become persistent as values of compassion, understanding, beauty, tolerance, imagination, and kindness. Even more and more creative ideas are taking place.
I studied two foreign languages at two Universities and worked at several companies to find out that is not my path. Therefore I know how to be precise and I have unique feeling for details which seemingly does not go along with my mystical foundations, on the other hand thanks to this behavior I can touch people`s soul and so I manage to go with other people, "on the same wave". When your mood changes, mine as well. However, I am able to relax and find again for you sunlight and pleasant emotions. Sometimes I tend to be hypersensitive but I can use it for empathy and therefore I can master in kind, considerate and receptive massages.
I love to live without a daily routine, I love the feeling of not knowing what new day will bring. I'm overwhelming. The intensity with which I will brighten your mind will depend on the variety of your wishes you will give me. Due to my empathy I accept atmosphere of my surroundings. If I had one day as the other, my conversation would be uninteresting, thoughts bare and boring. I would become faint creature. If for me your unfulfilled wishes and expectations are a bit of a challenge, I will be funny, optimistic and full of imagination, my conversation will be rich and sparkling. I left a quiet and confident life and I followed my dream.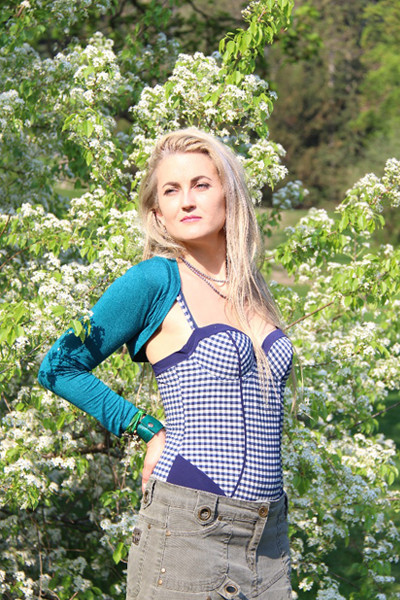 My personality is fleeting but it is easy to catch it if you tell me your wishes and feelings. If you look carefully, in my dreamy eyes you will see the reflection of elves and magic trees that fulfill every wish. My mystery can nervous you a little and also you never know what I think but it allows me to approach each of you with an abstract look which creates the necessary tenderness, look inside your souls and deep understanding. Massages and therapy are my life.
My courses:
2015 Course of holistic sensual massage including yoni, lingam, 13th chamber, 4th dimension, vaginal and anal mapping
2015 Sexuological Bodywork
2015 Ayurvedic massage
2015 Reiki
2016 Massage with precious stones
2017 Sport massage
2017 Health massage (classic and regenerative massage)
2018 Basic Thai massage
2018 Stretching Thai massage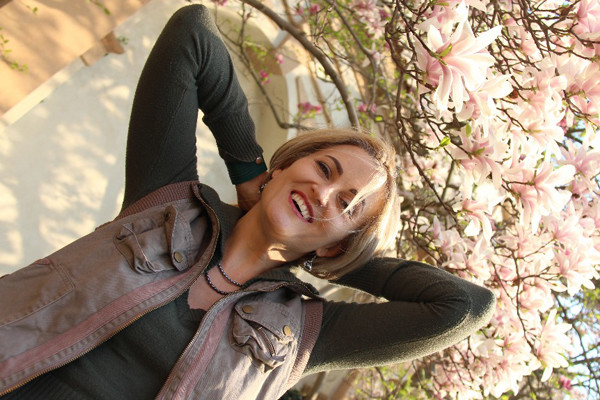 Make an appointment by calling +420 775 108 888.
Find out when your favourite masseuse works >>> Calendar of services or you may consult next possible dates.
Find out about current discounts >>> Events
Do you have questions? Write or call! info@tantraspa.cz, +420 775 108 888