Angelika
The work of the masseuse for me is not just a profession, but I feel it as my mission. Couple years I took care of my mom in disability pension and during this time I started with self-development, education in body work and massages. I experienced myself how attention to my body can effectively dissolve not only psychical problems but also any psychic blocks that prevent a harmonious life experience. This personal experience I pass now on my clients.
Said about me:
Angelika is very talented masseuse whose personal development naturally and smoothly resulted in profession she does with love and expertise. I experienced with her also my personal therapy to help me understand the life theme I was just solving. I was totally amazed how she led me to recognize the cause of the situation, understand my feelings and supported me to follow my intuition. I was leaving with relief I finally know what I have to do right now. Adeli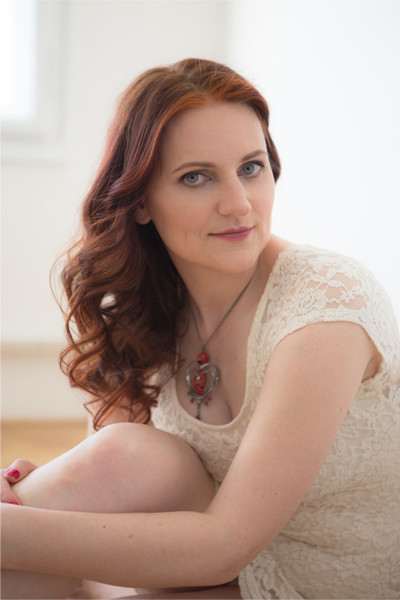 My Courses:
2015/2016 Assistance at courses of Mgr. Denisa Palečková CSB, Ing. Richard Vojík CSB
2015 EASE Holistic Sensual massage (Mgr. Denisa Palečková CSB, Ing. Richard Vojík CSB – European Academy of Somatic Education)
2013 Masseuse for sports and reconditioning massages (Educational facility accredited by the Ministry of Education, Youth and Sports)
2013 Honey massage (Dagmar Rydzi, Brno)
2013 Chocolate massage (Dagmar Rydzi, Brno)
2011 – 2013 Mohendžodáro (Female Harmonization Exercise, MUDr. Monika Sičová, Lažánky)
2012 Mohendžodáro trainer of 1 class (Female Harmonization Exercise, MUDr. Monika Sičová, Ing. Igor Samotný, Osho Sugama Meditation Center)
2007-2013 Usui Shiki Ryoho Reiki therapist of 1−4 class; Master teacher 1-2 class + 9 months course of Jarka Fibichová, Pohořelice, 3. Master degree of Bc. Markéta Stejskalová,Prostějov; 4. Degree Master Teacher by Jana Kolová, Ostrava
2009 Angels Reiki 1 – 2 class (Helena Bagoňová, Božice)
References:
Hello, Angelika, thanks a lot for today`s wonderful experience. Certainly, it was not my last visit. Regards, Martina
Massage with Angelika was beautiful yesterday. I enjoyed it a lot. When you see Angelika, let her know I was very satisfied. She is soft, sweet and able to listen to my body. She is also very friendly, open and she answered my expectations. I felt like being with a caring mom.
J.M.
Make an appointment by calling +420 775 108 888.
Find out when your favourite masseuse works >>> Calendar of services or you may consult next possible dates.
Find out about current discounts >>> Events
Do you have questions? Write or call! info@tantraspa.cz, +420 775 108 888